Illuminated Art Sculptures by
Ferdinand Metz
All Sculptures Made with Repurposed and Upcycled Found Objects.
Retro Futuristic / Automotive / Illuminated / Kinetic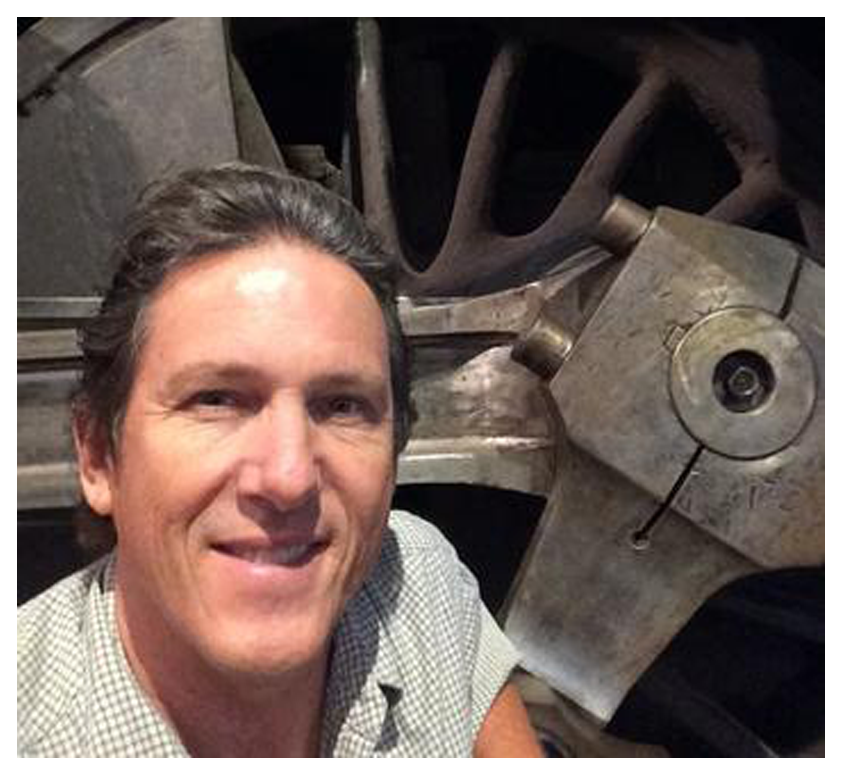 Creating a Retro Futuristic World with Trash from The Past.
I was born in 1965 in Rotterdam, Holland. I grew up in Los Angeles, CA. My father brought the family to Los Angeles as he was a European trained craftsman and was offered work at Walt Disney where he worked in the movie industry. I was inspired by the creative side of Hollywood at an early age.
After watching Star Wars at the age of 12, I built a robot out of a radio with the help of my oldest brother. That was the starting point of my creative spark. At the age of 15, I co-developed and sold video games for Apple II computers. I focused on computers, electronics, and automotive arts in high school then graduated from The California Institute of the Arts, (CAL ARTS) where I studied motion graphics and visual effects.
I studied under amazing artists like Jules Engle, Ed Emshwiller, and Michael Scroggins. I produced a few short experimental films that received grants and awards.
Working in the Movie Industry
After graduation, I was hired by Apogee Visual Effects. I got to work with John Dykstra and many of the artists that worked on the first Star Wars. I continued working in the Movie industry as a Visual Effects technician, Propmaker, and Lighting Artist. I then started a special effects lighting company and worked on films like Starship Troopers and Alien Resurrection.
During my career in the movie industry, I met the Artist #Baron Margo. We became friends and have worked together on various projects for 30 years. I have always admired Baron's work and have a large collection of his art. I then met the artist Lili Lakich when I attended her Neon Art Workshop at her Art Studio in downtown Los Angeles. This was a great experience for me and it reignited my creative spark and inspired me to make Illuminated art sculptures.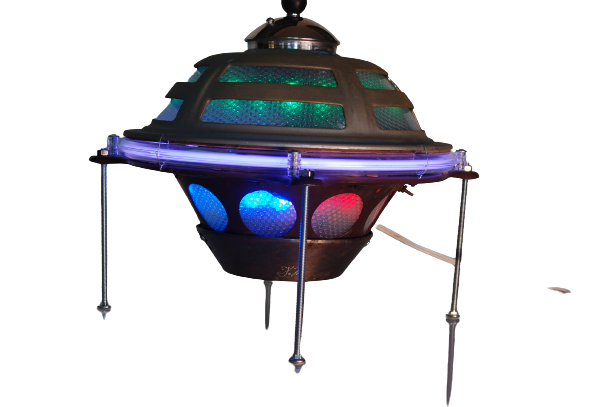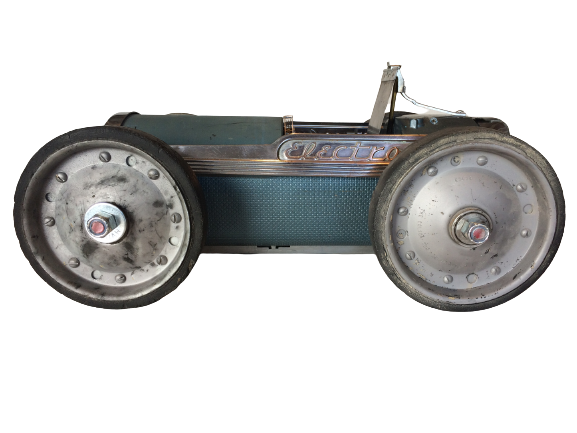 Inspired by Retro‑Futuristic
I have always been inspired by art deco designs and vintage concepts of the future. (Retro-Futuristic). I have restored and raced many vintage automobiles and I am a big fan of vintage planes, trains, motorcycles, and cars. I also have a large collection of vintage monorail toys and other retro-futuristic toys. I published a book about the History of Toy Monorails called Monorail Metropolis. I use these designs for inspiration in my artwork. I attempt to bring together my favorite design elements along with my love for illumination.
I am always looking for new "junk" that can be saved from the scrap yards and inspire me to create my next sculpture.
Ferdinand Metz
West Hills, CA. USA